Stop paying so much to run Payroll.
Feel at ease and be confident knowing that your people are always paid the right amount, and on time.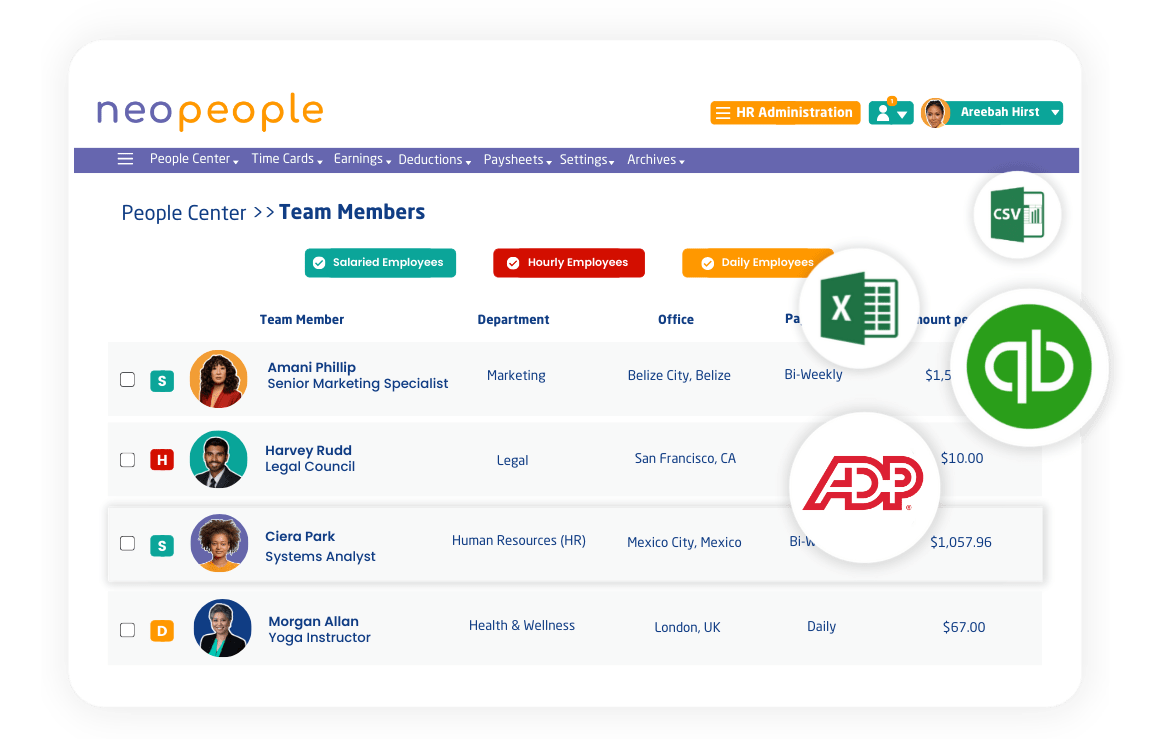 Seamlessly manage benefit, deduction and garnishment calculations for employees in all fifty states, and stay compliant across 6,000+ US taxes.
Streamline and enhance your payroll tax processes and virtually eliminate the burden associated with employer and employee tax calculations.
Ensure your team members are paid correctly and on time. Whether you want to customize payment frequency, include allowances, deduct loan repayments, or even issue paper checks. And best of all? No extra fees for running multiple payrolls at once or for paying employees in every state in America!
Fully integrated payroll solutions that handle the heavy lifting are hard to find—and expensive!
Our fully integrated system is easy to use, and designed to help you pay your salaried, hourly, full-time, or part-time team members.
Accurately generate and submit quarterly, annual, and estimated tax filings to agencies, and easily report on periodic and cumulative withholding.
Here are more of our solutions.
Manage all Team Members in one centralized location.
Manage all Time Off requests with ease.
Easily track Attendance, prevent time theft, and save money.
Stop paying so much to run Payroll.

Join these other great companies that use NeoPeople today!